ADDIO A FLORENCE HENDERSON, LA MAMMA DE "LA FAMIGLIA BRADY"
L'attrice aveva 82 anni ed era apparsa in numerose serie tv oltre a quella cult degli anni 70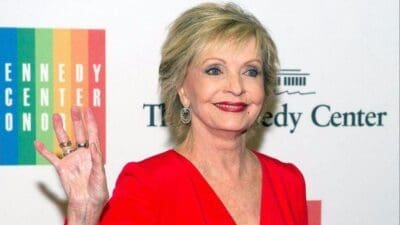 Icona della cultura pop da oltre 50 anni, si è spenta a 82 anni Florence Henderson. L'attrice è nota a generazioni di telespettatori per il suo ruolo di Carol Brady nella serie "La Famiglia Brady", un programma che ha avuto un impatto culturale enrome non solo per gli americani, diventando un modello per tutte le sitcom familiari successive. Ha avuto una carriera variegata tra tante apparizioni televisive, spettacoli teatrali e ruoli cinematografici.
"La famiglia Brady" conta solo cinque stagioni, ma le repliche mandate in onda degli anni seguenti portarono a una serie di revival tra gli anni 70, 80, 90.
Nata in Indiana nel 1934, Florence Henderson ha lavorato all'inizio come attrice a Broadway negli anni 50 e 60 per poi passare alla tv. E' stata la prima donna a essere ospitata nel The Tonight Show con Johnny Carson. Era apparsa in serie come "Dancing with the Stars", "30 Rock", "The Cleveland Show" e "Samantha Who". Tra i suoi ultimi ruoli, quello di Mrs. Robinson nella parodia di "Cinquanta sfumature di grigio", intitolato "Cinquanta sbavature di nero".
TgCom 24