OSCAR 2017, I 7 FILM ANCORA IN CORSA PER TRUCCO E ACCONCIATURA
Deadpool vs. A Man Called Ove. La shortlist dei film ancora in corsa per l'Oscar al miglior trucco e alla miglior acconciatura.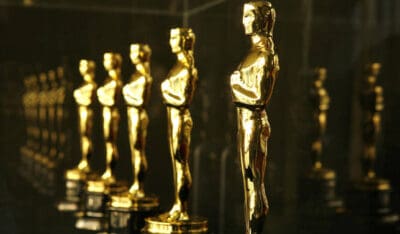 Sono rimasti in 7, i film pronti a scannarsi per conquistare l'Oscar al miglior trucco e parrucco del 2017. L'Academy of Motion Pictures Arts and Sciences ha annunciato i titoli della short-list, con lo svedese A Man Called Ove sorpresa di stagione. A contendergli l'Oscar Deadpool della Fox, Florence con Meryl Streep, Ave Cesare dei fratelli Coen, Star Trek Beyond, Suicide Squad e The Dressmaker con Kate Winslet.
Fuori titoli dati tra i papabili come Jackie, Hacksaw Ridge, Animali fantastici e dove trovarli e Rogue One: A Star Wars Story. Il prossimo 7 gennaio tutti i membri dell'Academy legati a trucco e parrucco saranno invitati a visualizzare estratti da 10 minuti da ognuno dei sette film ancora in corsa, per poi votare i propri tre preferiti. Le nomination definitive verranno annunciate il 24 gennaio, con l'assegnazione degli Oscar in onda la notte del 26 febbraio.
A vincere la statuetta nel 2016 furono Lesley Vanderwalt, Elka Wardega e Damian Martin per Mad Max: Fury Road.
Federico Boni, Blogo