Buone notizie. Prossimamente l'universo AMC (quello di Breaking Bad) in esclusiva su Amazon
La piattaforma di video streaming di Jeff Bezos sigla un accordo con AMC Studios portando in esclusiva in Italia alcune nuove serie TV del canale americano famoso per Breaking Bad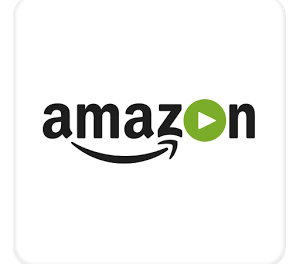 Amazon Prime Video ha stretto un accordo internazionale con AMC Studios che le permetterà di diventare il canale esclusivo per alcune delle sue nuove serie TV in Italia, Germania, Giappone, India, Australia, Nuova Zelanda e altri 22 paesi. Grazie a questa partnership alcune serie selezionate arriveranno in prima visione su Amazon Prime Video.
Tutti gli abbonati italiani a Prime Video potranno vedere i nuovi contenuti provenienti dal network che ha offerto agli spettatori serie molto famose tra cui Breaking Bad, Mad Men, Walking Dead, Fear the Walking Dead e Preacher.
La prima nuova serie TV che gli utenti italiani vedranno su Prime Video nel 2018 sarà la serie antologica The Terror, tratta dal best-seller di Dan Simmons, di cui sono produttori esecutivi Ridley Scott (Blade Runner 2049), David W. Zucker (The Man in the High Castle), e Guymon Cassady (Game of Thrones).
La serie TV è tratta dalla storia vera della spedizione artica del Capitano John Franklin, che ha ispirato il romanzo dell'autore fantascientifico Dan Simmons. Ambientato nel 1847, mostra la spedizione dell'equipaggio della Royal Navy, durante il viaggio, la nave viene attaccata e perseguitata da un predatore misterioso, che getta l'equipaggio in un disperato gioco di sopravvivenza.
"Questa è un ulteriore dimostrazione del nostro continuo impegno nel voler proporre ai nostri clienti Prime Video un'offerta sempre più ampia e di qualità, siamo davvero entusiasti di offrire i nuovi show di AMC, a partire da The Terror, ai nostri clienti Prime nel mondo", ha dichiarato Brad Beale, Vice President Worldwide Televison Acquisition di Amazon Prime Video.
Candido Romano, Dday.it