Patrick Dempsey prenderà parte ad una fiction italiana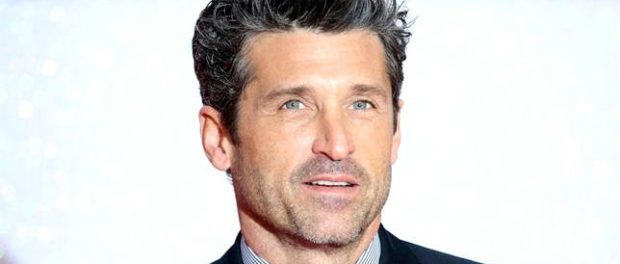 Primo ciak a settembre a Londra per Diavoli, la serie originale annunciata da Sky Italia e Lux Vide. La serie in 10 episodi, basata sull'omonimo best seller (edito da Rizzoli) di Guido Maria Brera, una eccezionale storia di finanza, potere e disinganni, sarà co-finanziata e distribuita a livello internazionale da Sky Vision ed è realizzata in collaborazione con Orange Studio.
Il cast di livello internazionale avrà come protagonisti il due volte nominato ai Golden Globes Patrick Dempsey, noto al pubblico mondiale per l'iconica interpretazione di Derek Shepherd in Grey's Anatomy, e Alessandro Borghi, tra i talenti italiani più cristallini degli ultimi anni, apprezzato da pubblico e critica per le sue interpretazioni in Non essere cattivo, Suburra, Fortunata e The Place. Insieme a loro Laia Costa (Victoria), Malachi Kirby (Radici), Paul Chowdhry (Swinging with the Finkels), Pia Mechler (Everything Is Wonderful), Harry Michell (Chubby Funny) e Sallie Harmsen (Blade Runner 2049).
Diavoli sarà ambientata nella sede londinese di una grande banca americana, dove lo spregiudicato Head of Trading, Massimo Ruggero (Alessandro Borghi) è stato accolto dall'Italia e cresciuto nel mondo finanziario da Dominic Morgan (Patrick Dempsey), CEO della banca. Quando finisce per ritrovarsi coinvolto in una guerra finanziaria intercontinentale che colpisce l'Europa, dovrà scegliere se allearsi con il suo mentore oppure combatterlo.
Alla regia di questo nuovo progetto internazionale ci sarà l'inglese Nick Hurran, nome legato a serie tv di grande successo: Sherlock (per cui è stato nominato agli Emmy), Doctor Who, Fortitude, Altered Carbon, The Prisoners. A Hurran è affidata anche la supervisione artistica della serie. Lo affiancherà nel team di regia l'italiano Jan Michelini (I Medici). Il team di scrittura include Alessandro Sermoneta, Mario Ruggeri, Elena Bucaccio, Guido Maria Brera, Chris Lunt, Michael Walker, Ben Harris, Daniele Cesarano, Ezio Abate e Barbara Petronio.