LIAM HEMSWORTH ELETTO IL VEGANO PIÙ SEXY DEL 2016. AD HOLLYWOOD VEGAN IS COOL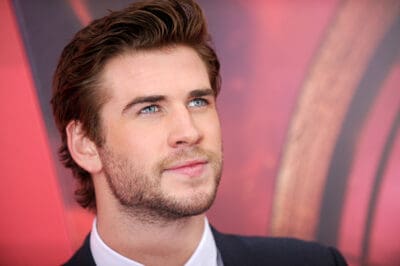 Chi l'ha detto che per mettere su muscoli occorre mangiare bistecche? Liam Hemsworth, che di carne addosso ne ha parecchia e tutta nei punti giusti è stato eletto dall'associazione animalista americana Peta "il vegano più sexy del 2016".
La star lanciata dalla saga The Hunger Games e poi da Insurgent è solo l'ultima di una lunga serie di celebrities che per gusti personali e amore per gli animali hanno deciso di dire no, non solo alla carne ma a qualsiasi prodotto alimentare di origine animale.
"E pensare che un nutrizionista mi aveva suggerito che con il mio gruppo sanguigno avrei dovuto mangiare più carne. L'ho fatto e stavo peggio. Poi un giorno Woody Harrelson, vegano da 30 anni, mi ha convinto. Ora sto benissimo".
Woody Harrelson e Liam Hemsworth sono solo due delle tantissime star che hanno detto no all'alimentazione di origine animale. Kate Mara, l'attrice di House of Cards è riuscita a rinunciare alla sua passione, il formaggio, mentre Michelle Pfeiffer è stata persino "respiriana", cioè per un periodo ha rinunciato a ogni cibo solido e poi si è convertita alla dieta vegana, come Natalie Portman, Anne Hathaway, Demi Moore, Lea Michele, Pamela Anderson, Olivia Wilde e tanti altri.
Ansa